MBNF is pleased to be at the Manitoba Marathon again! Looking forward to June 18th! Please contact tracy@mbnf.ca for more details.
Our volunteer Cheer Team has a spot for you!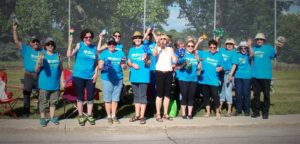 Click Poster to see a better view of some NF heroes you can run, donate or volunteer for. You can pledge a runner on our website, just write the participant's name in the notes.